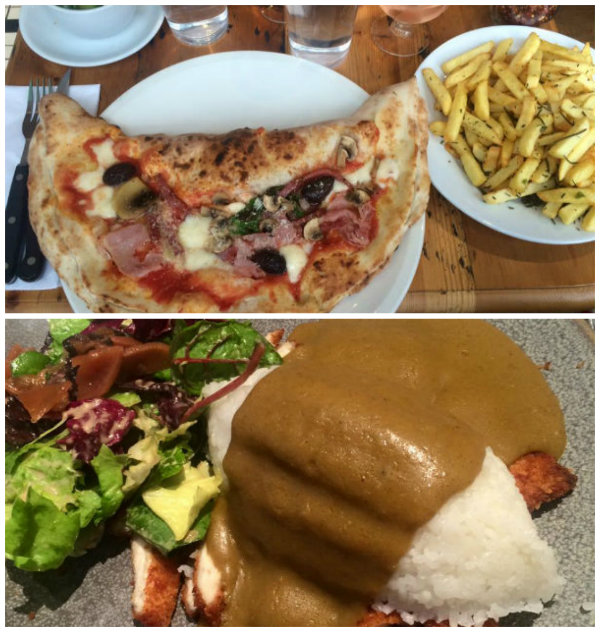 There are so many restaurants in Brighton, and some we've never even heard of, so over the Summer months we will be doing more reviews, telling you our thoughts and sharing lots of foodie pics. Today we thought we'd do a where to have dinner in Brighton edition wish list. If you have any recommendations, places that you think we should go to – please let us know. So here we have it our wish list of restaurants in Brighton.
The Coal Shed, 8 Boyce's Street, Brighton, BN1 1AN
The coal shed has been on our 2016 hit list and we really need to make the effort to head on down there. It's a gourmet steak and seafood restaurant and was named one of the best restaurants in the UK by the Observer Food Monthly awards. If you want to find out more about what The Coal Shed have to offer you can check it out here.
** The Coal Shed is closed for a refurb until June 9th
La Choza, 36 Gloucester Road, Brighton, BN1 4AQ
Well we actually can't believe we haven't been here! So many people posting their food selfies, it keeps coming up on out FB newsfeed – so unfair – we love Mexican street food. La Choza will 100% be next on the list! The food is available for take away or you can stay in the restaurant and eat everything in sight!
The Salt Room, 106 King's Road, Brighton, BN1 2FU
The Salt Room is a modern seaford and grill menu, headed by the team at The Coal Shed. It's focus centres on celebrating the fruit of the sea, delivering the finest seafood and grilled meat cooked over charcoal on the table. You can check out The Salt Room's menu here.
Food for Friends, 17-19 Albert Street, Brighton, BN1 1HF
We're not vegetarians, but we've hard some absolutely amazing reviews of Food For Friends. It's an award winning veggie restaurant with an ethos of: tasty, affordable and honest cooking, using the freshest produce, totally homemade and supporting local suppliers where possible. We can't wait to head on down and see what they have to offer.
Very Italian Pizza, 19 Old Steine, Brighton, BN1 1EL
Anywhere with Pizza in the title has our vote especially when they describe the as Authentic Italian Pizza – uh yes please. Now if you're not as easily sold as we are – just head on over to the Very Italian Pizza website here and drool over all the pizza pictures.