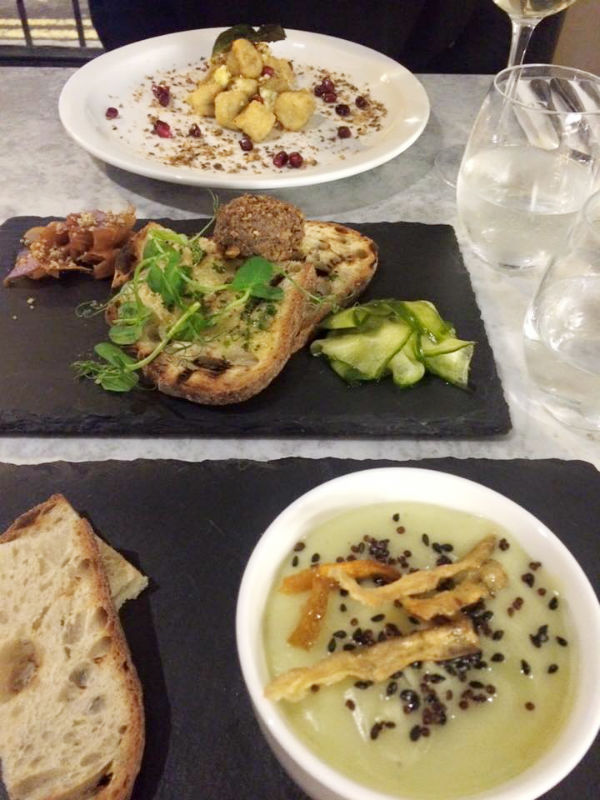 As it's National Vegetarian Week, we thought what better time than to share with you, 5 places to eat out in Brighton that are vegetarian ONLY! We had never been to a vegetarian restaurant before until we were invited down to 1847 on North Road (read our review of 1847 here), which by the way, was so so yummy, so we've been converted really. So here are our 5 Vegetarian restaurants to try in Brighton this National Vegetarian Week.
1847
1847 opened last year back in November. Named after the year that the vegetarian society was formed, 1847 serves modern dishes across four menus; a la carte, taster, Sunday lunch and express lunch. The food itself is AMAZING and so well presented. We would 100% recommend going here over the weekend. Check out the 1847 menu here.
Terre a Terre
Brighton's iconic acclaimed restaurant where vegetarianism is more about indulgence that abstinence. We love the ethos and we can't wait to get down there ourselves. Check out the Terre a Terre website here and drool over the pictures.
Eat Naked
Eat Naked in Brighton is owned by tv presenter and master chef finalist Stacie. Eat Naked in a clean eating deli and cold pressed juice bar. They believe in a nutrient dense, delicious and well balanced diet. All of their foods are free from chemicals and processing, gluten, wheat and refined sugars. You can find out more about Eat Naked here.
VBites
VBites stock a variety of tasty vegan goodies to take home including our own vegan meats, fish, cheeses, deli pots and sauces.
 You can view the VBites menu here.
Food for Friends 
Food for Friends is an award winning vegetarian restaurant in the South Lanes, Brighton. Their ethos is tasty, affordable and honest cooking using the freshest produce, totally homemade, while supporting local suppliers where possible.You can check out the Food for Friends menu here.
So there you have it a round up of 5 vegetarian restaurants to try out in Brighton. We're so hungry now after researching this post, so we're off to one of the above for lunch.